Sometimes, eating a nutritious meal and taking supplements is not enough to help absorb those beneficial vital vitamins and minerals. You need intravenous (IV) therapy. These services can help individuals rehydrate and recover from illness, stop the aging process, and boost the immune system. Throughout Lehi, you will find many providers offering these services, but which one is the best for you? Here is our listing of the five best IV therapy providers in Lehi.
Do you want to find the best IV therapy locations throughout the Lehi area? At Prime IV, we put the client in charge of their health and wellness goals. Find out how at Prime IV Hydration & Wellness
Prime IV Hydration & Wellness
The top clinic in Lehi, Utah for IV treatment infusions is Prime IV Hydration & Wellness. If you want to feel better, look better, or perform better, you may pick from a trademark blend or tailor your IV infusion. For particular customer demands, we provide a wide range of IV treatment products that have been carefully designed.
Our IV therapies range in price from $85-$200. While most of their infusions are under $200, they offer specialty IV solutions such as high-dose Vitamin C, NAD+, and The Myers Cocktail. You can also add boosters and additional nutrients to customize your IV infusion.
Prime IV distinguishes itself from the competitors with its knowledge, attentiveness, and extras like its heated head-to-toe massage chair and cozy, tranquil VIP lounge. The employees are really kind and knowledgeable. Your first appointment begins with a consultation during which their specialists create a custom strategy to assist you in reaching your health objectives. You are never simply another face at Prime IV. The Prime IV crew will be familiar with you by name and will comprehend your objectives and the reasons behind them.
With one of the most extensive menus of IV recipes and the ability to make personalized formulas based on your genetic makeup, needs, and goals, Prime IV is better equipped to ensure your body gets the help and fuel it needs to perform at its best.  
The most popular recipes Prime IV offers are for the following:
Hydration
Mood optimization
Fatigue
Athletic performance
Anti-aging
Hangover recovery
Weight loss
Cold & Flu Immunity Booster
Muscle Pain
Run out of time? Additionally, Prime IV Hydration & Wellness Lehi, Utah offers power IV solutions that provide a concentrated infusion and significantly shorten the length of your session by fifteen to twenty-five minutes.
Prime IV's flexible membership plans allow you to customize a membership that works for your lifestyle. The membership includes:
Monthly drip therapy
Injections
VIP Lounge access
Rollover sessions when you can't make it in
Unlimited discounts on other services.
Membership options range in price from $94-$299 a month, making them one of the most affordable IV therapy plans.
Why we recommend Prime IV Hydration & Wellness:
Wide selection of IV infusions
Spa experience in their VIP Lounge
DNA-based personalized infusions
Specialty IV infusion options and boosters
Flexible memberships
Expert and friendly medical staff
Excellent pricing
Clean, professional environment
Extra amenities
Want to book a session at the best IV therapy center in Lehi, Utah? Contact us to schedule an appointment, or you can also just walk in.
Cedar Valley Medical Clinic
Cedar Valley Medical Clinic is a full-service medical facility that provides IV vitamin and therapy services. Along with IV treatments, Cedar Valley Medical offers primary care services and facial treatments. Their IV nutritional therapy can treat a wide range of health issues, including minimizing anxiety, reversing the symptoms of hangovers, improving the immune system, and stopping the aging process. 
All of the treatments are supervised by medically licensed practitioners. Cedar Valley Medical also offers discounted rates for more than one IV treatment option. This provider is located within a large medical facility, which might be off-putting for those looking for a quick and convenient option. If you are looking for a quieter IV hydration experience, keep in mind that Cedar Valley Medical is a busy medical faculty.
Related: Immune System Boosting as a Potential COVID-19 Treatment 
Infuse Zen Med Spa
If you are looking for a provider who offers IV Therapy recipes, reach out to Infuse Zen Med Spa. The trained medical professionals provide excellent service – all you have to do is sit and back and allow the treatment to help rejuvenate your body. Their staff is trained to administer the IVs while ensuring you have an enjoyable experience. 
Infuse Zen Med Spa offers several packages for hangovers, beauty, wellness, athletic performances, and illness recovery. Depending on your needs, the team can add extra vitamins or explain the benefits of each treatment, allowing you to have a customized experience. Infuse Zen Med Spa is there to help improve your health and wellness whenever you feel down and want a boost. 
Prestige Wellness Institute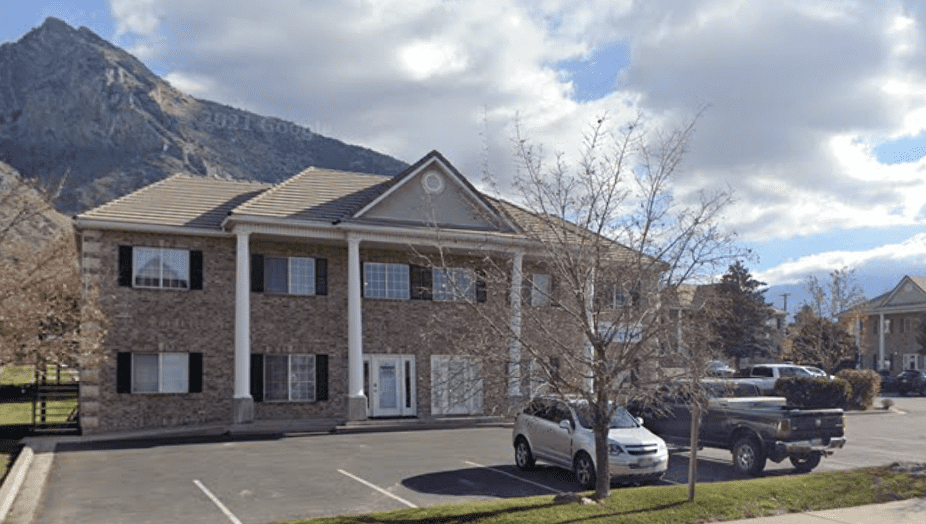 Ray Andrew, MD, manages the Prestige Wellness Institute, focusing on regenerative and functional health. He offers services that help people to take charge of their health issues. Along with IV therapy, Prestige Wellness Institute offers pulsed electromagnetic field therapy, treatment of sexual dysfunctions, pain treatment therapies, and hormone therapy. For those who want a complete solution for your health, Prestige Wellness Institute can help. 
This health provider uses the most advanced technology on the market, including IV therapy. With every appointment, you will get a full assessment of your health. Dr. Andrew focuses on treating the actual cause of your problems rather than offering a temporary solution. With his treatment plan, you can get a customized drip to help reach your health goals.
Related: Help Manage Acid Reflux Symptoms with Vitamins 
Thrive Dripology
Another great mobile IV hydration provider is Thrive Dripology. You can schedule an IV appointment at any time of the day for any location. This service wants to help individuals achieve their wellness and health goals in the Utah County area. Like other services in the Lehi area, Thrive Dripology offers a wide range of menu options, including everything from a basic drip to the Myers cocktail to improve mental health. 
Along with that, patients can also add-on additional nutrients to the infusion. The team's registered nurse monitors all of the services, ensuring a safe and effective treatment. Thrive Dropology does not accept any private insurance. You will need to check with your insurance provider to see if they cover the costs of these treatments. 
Why We Rate These Businesses the Best IV Therapy Lehi
We seek out IV therapy providers that provide services that are individually tailored to meet the requirements of each patient.
We evaluate the company's online and physical presence to determine its:
Quality
Price
Experience
Rating
If you are looking for an IV therapy business that can provide high-quality treatments and care, take a look at our list. We only chose businesses with experienced staff who have been certified so they offer the care you need.
What is IV Vitamin Therapy?
Intravenous therapy is a safe and effective way to deliver vitamins, minerals, and amino acids directly into your bloodstream. This allows the nutrients that would not otherwise be tolerated by oral supplementation with larger doses. It also eliminates worry about side effects or suffering from lackluster absorption rates due to only being able to eat small amounts at once.
At Prime IV, our IV Therapy infusions are administered in as little as 30 minutes, you begin to feel the effects immediately with 100% absorption and complete rehydration. Say goodbye to entire days wasted feeling hungover, lethargic, jet lagged, or recovering from strenuous exercise and activities.
Managed by proficient medical professionals, our IV therapy is not only safe but is also highly effective and not to mention fast acting.
What are the benefits of IV Therapy?
IV Therapy provides various benefits depending on the conditions that have to be treated.
Our IV Therapies help to relieve hangovers, boost energy, fight allergies, help reduce the symptoms of cold and flu, relieve fatigue, jetlag, and just about any symptom of dehydration. 
We infuse various vitamins and nutrients into our drips to add even more rejuvenating impact in treating many additional ailments.
Who can benefit from IV Therapy?
IV vitamin therapy is a great way for anyone, regardless of age or health condition to get the nutrients they need. Some people may think that only those who suffer from nutrient deficiencies should use this treatment but it's actually beneficial in helping many others as well. 
It can be used as a form of preventative treatment also! Many people are beginning to use IV Therapy to lower the risk of illness before it happens.
Why choose Prime IV's Hydration Therapies?
One of the best parts about Prime IV's Hydration Therapy is that our formulations have between 5 to 9 additives, whereas our competitors may only have 3 to 5 for a similar price. 
We have set out to create the best IV Therapy on the market while delivering it to you in a comfortable, spa-like experience. We offer zero-gravity massage chairs for our VIP members and first-time guests. Our repeat customers get to enjoy luxurious leather recliners.
Prime IV's team of professional well-trained staff is just a call away. Your health is everything to us and we want you to Look Better. Feel Better. Perform Better.
How Often Should You Do IV Therapy?
Depending on the infusion, some patients get an IV up to twice a week. You have the option to do weekly, biweekly or monthly treatments. 
We recommend getting an IV when you feel the need to boost your energy levels, travel frequently, or just want to get back to your normal, productive self. You may see dramatic effects after the first IV depending on your nutritional hydration status.
What can I expect after the infusion?
Most people notice increased energy. Some people report a vitamin taste in their mouth and a strong vitamin smell in their urine, but that's totally normal. 
That is how the body eliminates the nutrients once the body metabolizes them. You may see dramatic effects after the first IV depending on your nutritional hydration status.
Why can't I just take vitamins by mouth?
Because the supplements taken orally have to pass through the GI tract, your body is only able to absorb up to 20% of the nutritional value. 
Prime IV offers a daily supplement line that can be tailored to your DNA so that you are getting the optimal nutritional value of your daily supplements between your IV Therapy treatments.
Can I overdose?
The vitamins and minerals used at Prime IV are all water-soluble with the exception of Vitamin D. When a high dose of Vitamin D regimen is requested, we will perform blood work to ensure that your Vitamin D is maintained at an optimal level.
Is the process painful?
Typically no. If needed, a numbing spray can be used to numb the area so you don't feel anything. The needle used is a very small needle and is well tolerated by most people.
How long does it take?
Our IV takes anywhere from 30 – 60 minutes depending on the infusion. Our goal is to administer your infusion at a safe and comfortable rate within a relaxing environment.
Your first appointment will take longer because our medical staff will go over your intake forms and discuss your wellness needs to ensure we are taking the very best care of you.
Is there a doctor present?
Prime IV has a licensed physician, our Medical Director, who oversees the operations of IV administration. One of our professional, licensed, and skilled IV specialists will administer and monitor you while receiving your infusion.
What types of additives can go into an IV?
Our formulations have been carefully crafted with a blend of vitamins, minerals, amino acids, and antioxidants. While all of our IVs are pre-formulated, we are able to alter our recipes upon request to add or replace some ingredients to customize our drips to your need
Why is IV Vitamin Therapy so beneficial?
No matter how well you think you eat, your body only benefits from up to 20% of all the nutrients you consume. 
With IV vitamin therapy, vitamins, minerals, and other nutrients are quickly circulated through your bloodstream and delivered to cells where they are immediately available for use. There is no waiting for the nutrients to clear the digestive system and the liver.
What are the risks and side effects of IV Vitamin Therapy?
Risks of IV Vitamin Therapy include mild discomfort, bruising, and pain at the site of insertion; inflammation of the vein used for insertion; severe allergic reactions.
What Should I Do Before IV Therapy?
Here's a basic checklist to make sure you're ready for your visit!
Be sure to be as well-hydrated as possible
Have something to eat before your appointment 
Fill out your medical intake form 
Be sure to allow an hour and a half for your first appointment (May not take this long) 
Call and speak to an infusion specialist if you have any heart, kidney, or liver problems
Find IV Therapy in Lehi Utah Today
Today, more people than ever are curious about the health benefits of IV therapy. These treatment options can help get your health back on track, whether you spent the night drinking or need to recover after an illness. Plus, you can use these services to help with aging, lose weight, or improve your mental health. 
Lehi does have several IV therapy providers in the area, but this list is our top five picks that provide exceptional service and treatment options. Take charge of your health. Now is the time to schedule an appointment with these vetted and professional IV therapy providers in Lehi. 
Are you ready to boost your health and wellness? At Prime IV, we want you to maximize your health benefits. Allow us to design an optimized plan for your IV hydration needs. From weight loss to immune health, we can find a customized drip for you. Schedule a consultation today!